MK14 Components is Under New Ownership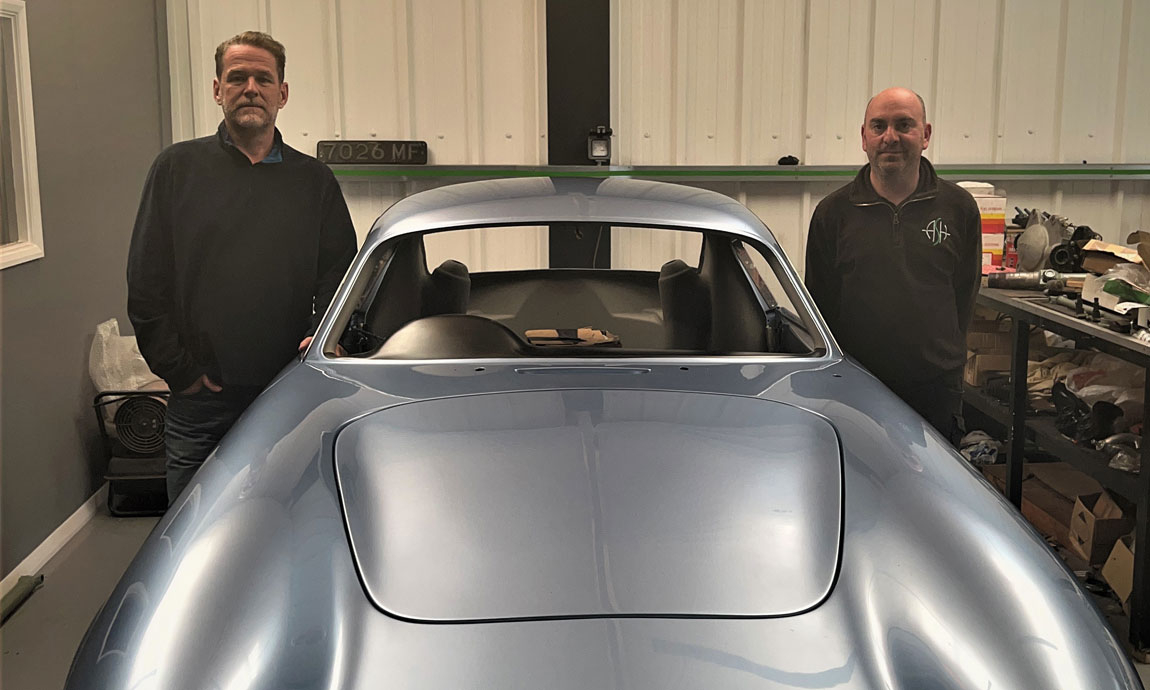 As many, but perhaps not all readers, will be aware in 2021 Will Blacklidge decided to put MK14 Components up for sale, having successfully developed and grown the business over a period of 10 years to that of the leading global parts supplier to the Lotus Type 14, the Lotus Elite. At this time, as chance or perhaps fate would have it, a change in personal situation resulted in myself being somewhat of a free spirit and as the Elite has always been a big part of my family, the 2 situations came together and resulted in the purchase of the company from Will in April 2022.
Introduction – Who are we?
As a way of introduction, having spent the last 21+ years based in Asia (Jakarta and Shanghai) working for a industrial engineering company responsible for sales, market development and more recently that of operational responsibility for the consumables, spare parts and service division, the principals of which seemed to fit, albeit it on a more niche scale to that of MK14 and hopefully, combined with the passion and enthusiasm for Lotus and the Elite in particular, I decided to take the plunge and take on the challenge. As there is no substitution for experience, one of the key deciding factors was the outlook from Will himself and the key fact that he would be there along the way to support the transfer and restart of the business, a factor which we could not have known just how key it would be.
MK14 Components therefore, has been relocated from its previous base in Frome, Sommerset to Haverhill, just outside of Cambridge and will be run in partnership with Ashley Sermon of the long and well established Automotive Sporting Heritage, a premier classic & race car restoration and preservation company. Ashley comes with a wealth of engineering, classic race car preparation and support experience with full on-site facilities from Bodyshop, including full paint facilities, along with any and all mechanical works. Ashley himself is one of, if not the best fabricator in the industry and today supplies all the major distributors for all aluminium work of tanks and radiators, for example.
The Move
The company was acquired on April 4th 2022, moved on April 5th and we had the best intention to take some weeks to get established and set up with new location, systems etc but the market and I am sure, some of the readers here had other ideas as over the preceding months and immediately into the new ownership we found ourselves "quite busy" and so, taking this opportunity, we would like to whole heartily thank those persons who had orders pending or placing new orders for their patience and understanding during the handover period as yes, we had some delays and problems which we, hopefully, worked hard to overcome and continue to do so.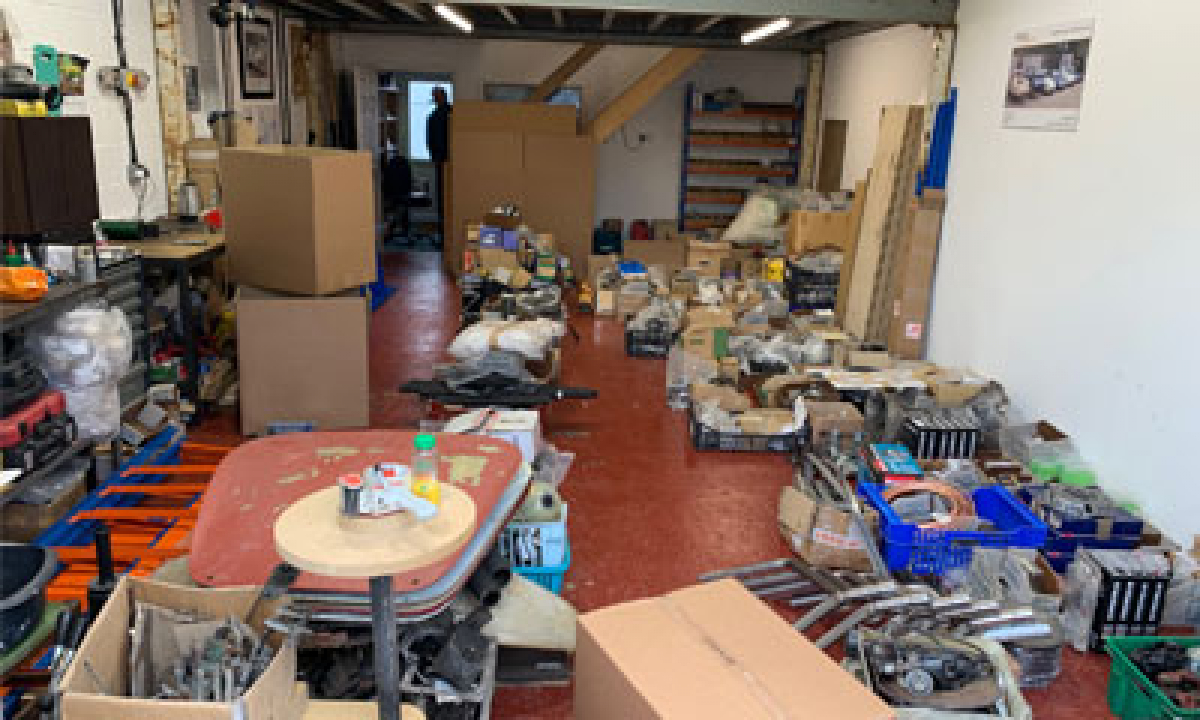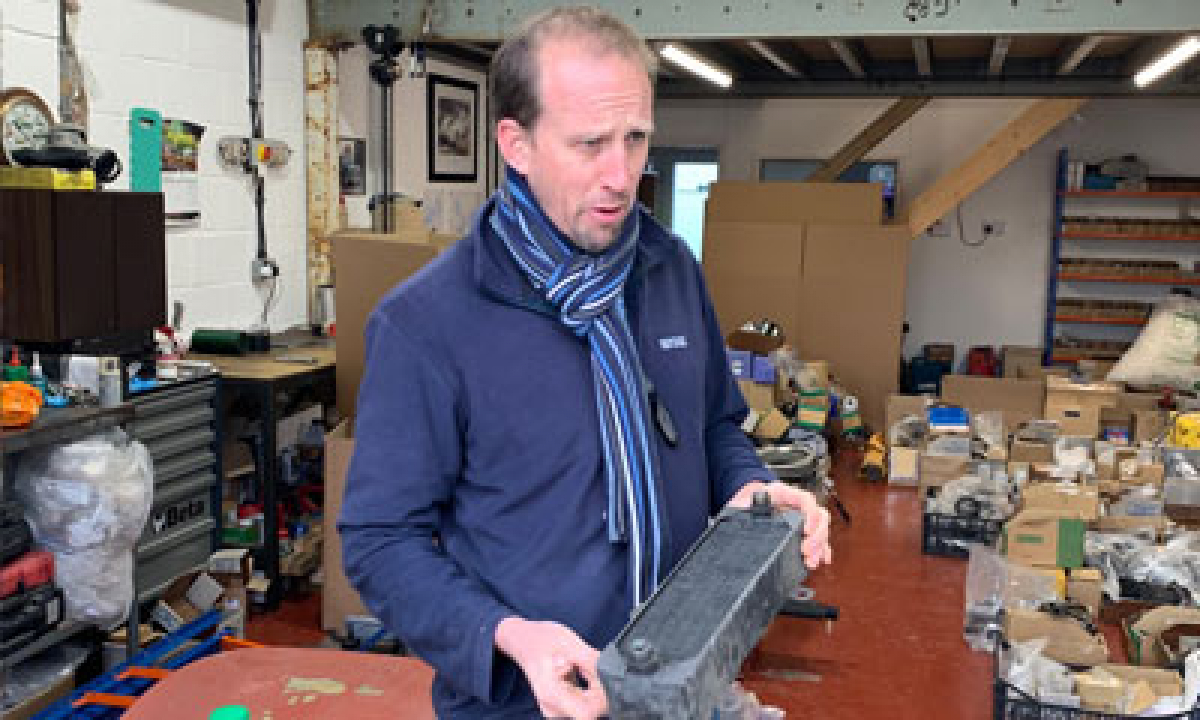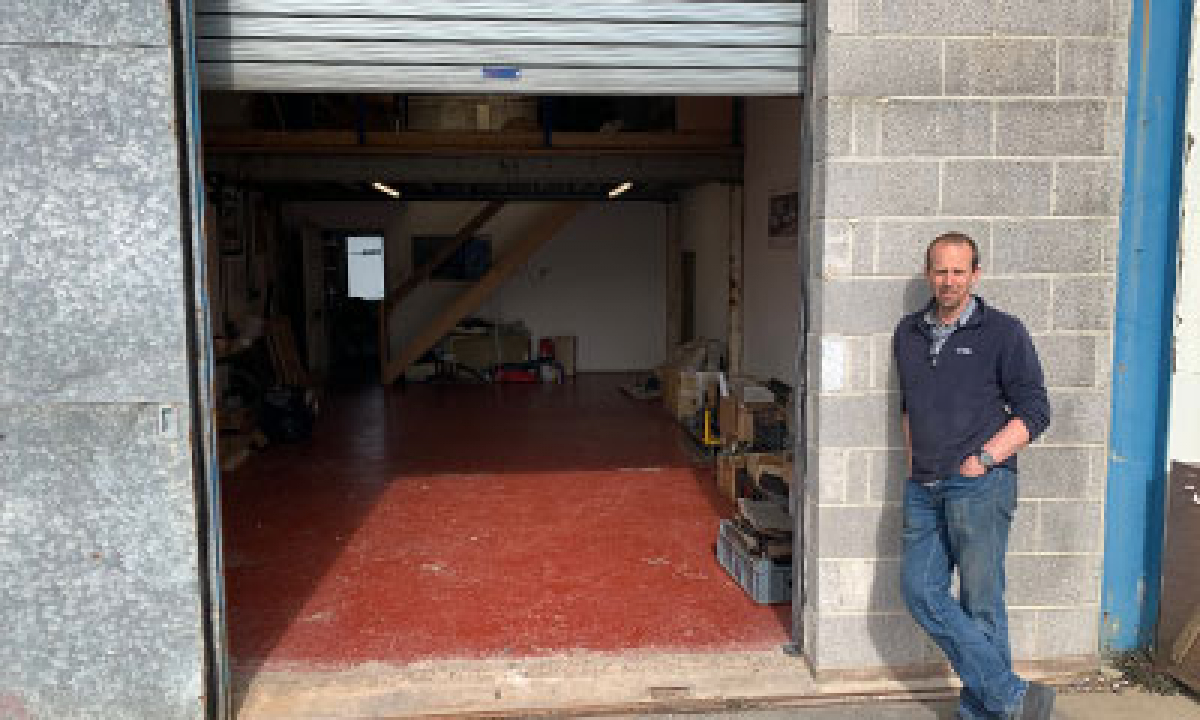 (1) Before the move, all nicely packed and catalogued by Kate (and Will)
(2) Will trying to convince me that I needed to take an original Elite Oil cooler off his hands
(3) And then it was done, deep in thought planning which pub to go to.
Some statistics for interest of the group perhaps are;
During the move of the company we had 950+ individual line items of parts, some 70,000 individual parts, making approx. 6+ tonnes and a lot of boxes to be relocated, which was done in a, quite possibly overloaded LWB sprinter van and race trailer and this was excluding the 2nd van of "2nd hand parts that had just been "picked up over the last 10 years". Along with this we acquired the all-important original Tony Bates bodyshell moulds which have themselves been developed and refined over the years to now produce quite superb (and light, just to start to dispel the myths out there that the MK14 replacement bodyshells are heavy) replacement bodies and/or parts thereof.
The Now
As with all best laid plans, they go straight out of the window when the real work starts and we have taken off where Will left off, being nice and busy and to my great enjoyment we are fielding enquiries from all over the world. We are doing our best to react in a timely manner and touching base with as many owners as possible, especially upon enquiry where some clarifications may be needed as very quickly, you come to realise that perhaps there are not 2 cars the same out there having been "tweaked" over the years of ownership and change of hands. Also, to our delight, we have had quite some interactions with the Elite racers, and this is an area, with the experience that AS Heritage brings that we are very keen to develop moving into the future but, if you guys could please give is more than just a few days' notice before the next race meeting it would be great.
Again some statistics:
To date we have supplied parts to 50 customers from 9 different countries, with our largest shipments to date being to Japan and the USA. 70% of our shipments have been export outside of the UK which, especially to Europe, certainly gives some challenging times arranging the logistics and especially customs declarations which are an art unto themselves, but we are getting better, and advice received from some readers on recommended companies has been very welcome indeed.
The Future
We really believe the future for the Elite can be considered bright and positive. There are quite some projects out there both for road and race which can only be great news for the brand and the model. Of course electrification is quite a hot topic and several parties are looking into this area and we are seeing how we can support these initiatives.
Our aim is to carry on as Will left off, with the ongoing development of the company, further establishing MK14 Components as the "go to" place for all things Elite. We will always aim to have one of everything on the shelf (realising just what an investment that means due to batch ordering vs usage requirements) but, if we don't, we will get you one asap. We will work to find solutions to those "unobtainable parts" and come as close to, if not exact to the originals as possible where we will look into the new technologies of 3D scan and printing with various mediums, whilst still saying to ourselves, well... how did they do that in the 1960's?
Also, in the near future, we will be launching our new website, bringing us into the full e-commerce arena, for those who would be interested to use that medium, although we know nothing beats a phone or a WhatsApp video call when discussing a particular part but where we will bring more visibility to the parts and services on offer – both old and new, streamlining our process and offerings with the aim of getting you what you need quicker and more efficiently... watch this space.
Expansion
As mentioned we have the enviable ownership of the original Tony Bates bodyshell moulds where, I am led to believe that in the 1970's an Elite was sacrificed to reverse engineer these so as to ensure availability of parts in the long term, which at the time was one hell of a foresight and investment in the future of the Elite and for which we should be and I am sure are, forever grateful to Tony for taking that plunge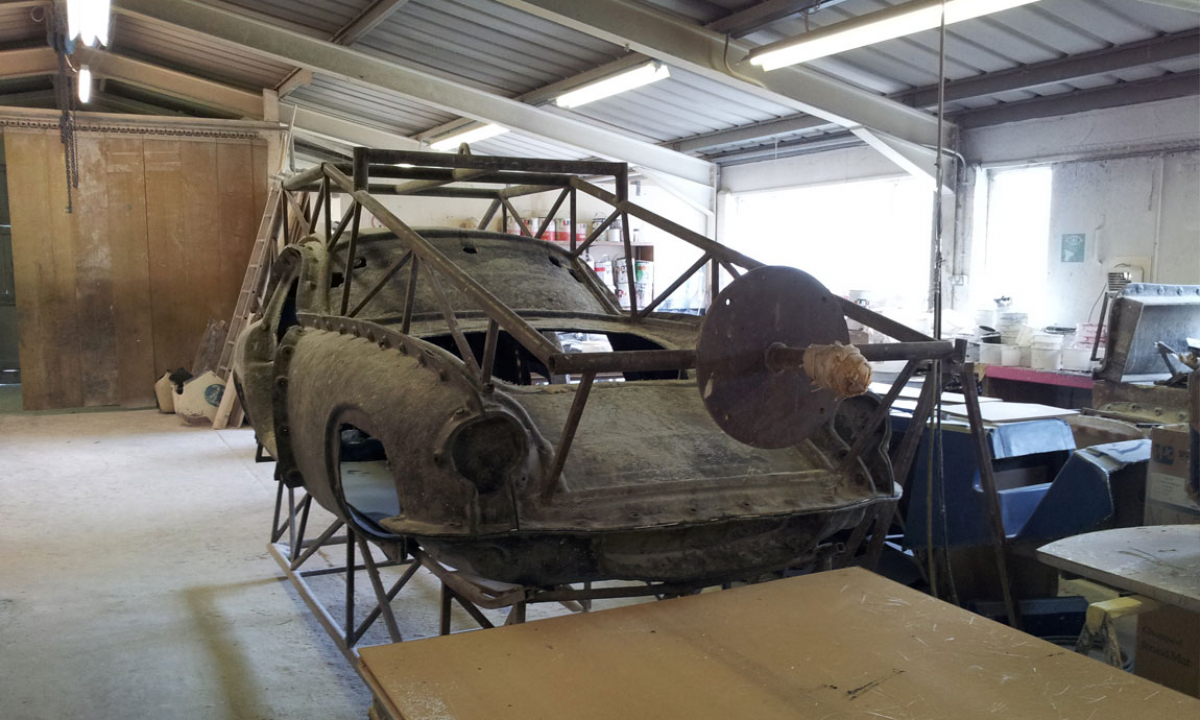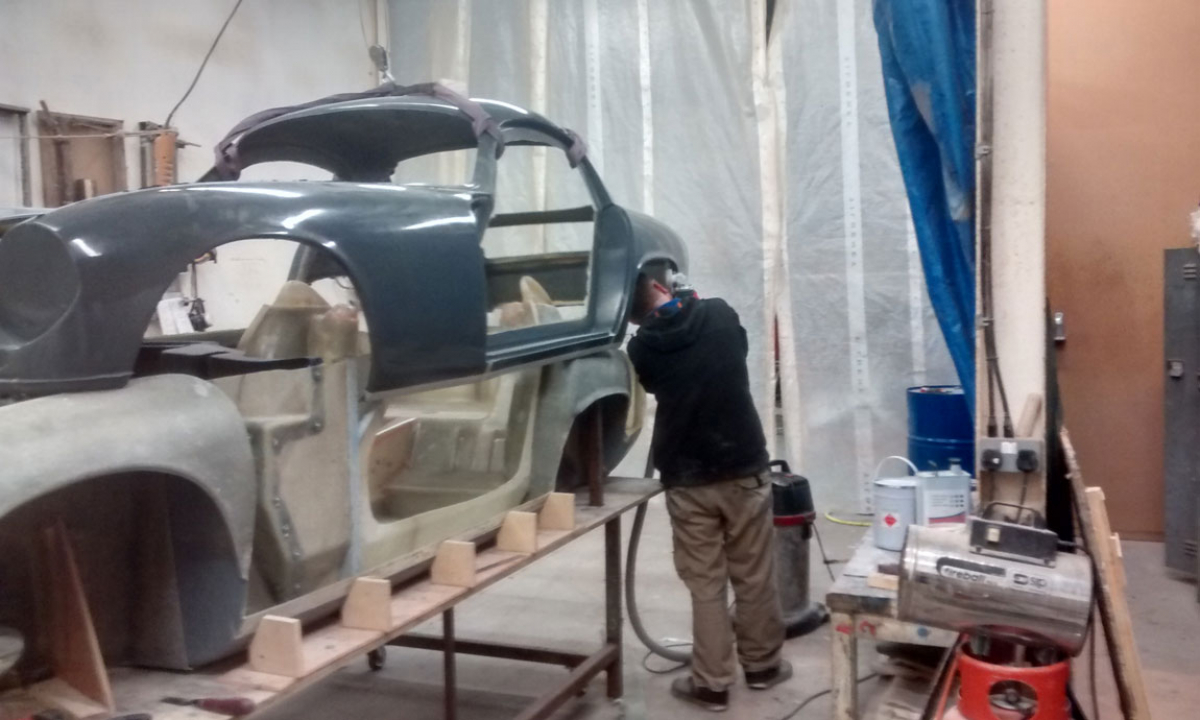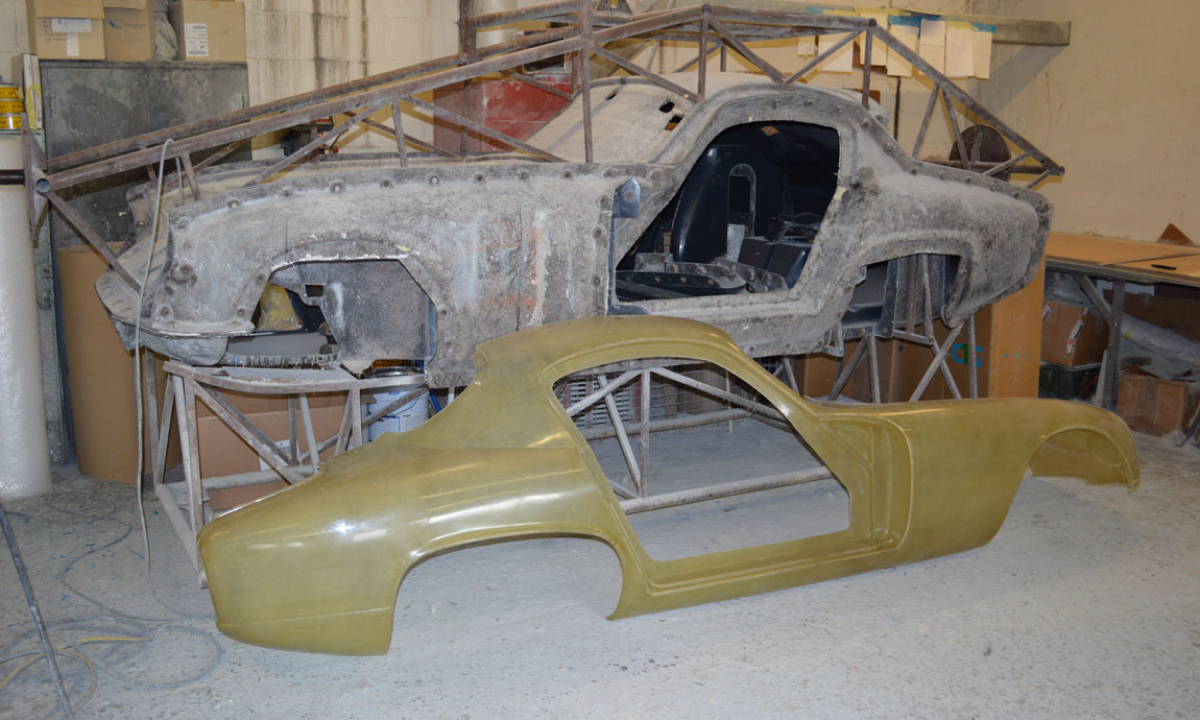 (1) Original body mould, optimised for final finish and sub-partfitting
(2) 1+1=1 in the Elite world
(3) Repair panels available for any and all parts of the car
Therefore, in the near future, MK14 Components will incorporate MK14 bodywork & paint restoration services covering the scope from the smallest repair panel, perhaps a new parcel shelf, to a new body up to and including final paint according to our customers wish and specification.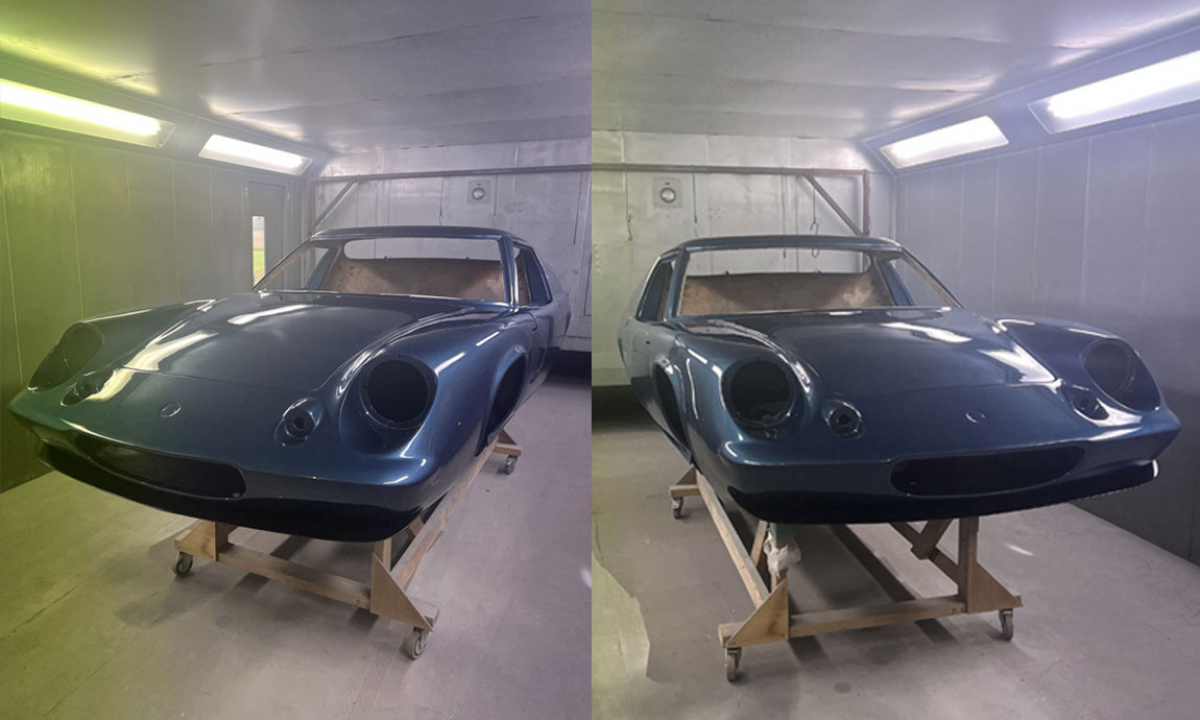 Lotus Europa Twin Cam just finished in the paint shop.
And finally, a personal thanks to Frank and Will, without whom we would not have competed the sale and move process so smoothly and as mentioned, being up and running almost immediately with those daily calls disturbing his fishing and to the Elite community who's support and positive comments have been very meaningful to us that we are, at least for now, on the right path. Thank you all!
Adam & Ash
Posted: 1st July 2022
Latest News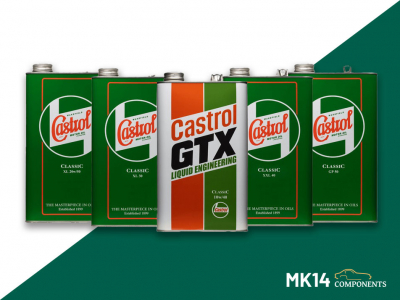 MK14 Components now stocks Castrol Classic lubricants for your Type14 Elite
MK14 Components are delighted to have teamed up with Castrol