Cars for Sale (coming soon)
Since acquiring the business in 2022, we have been approached by many parties, asking to either facilitate a sale of their cars / projects, or also on the other hand, can we source or know of any cars/projects that are available to move onto their next custodian.
As such, we will soon be launching our "For Sale" area of the business where we, hopefully, be able to help out the Lotus Elite community by offering this service to the market.
All cars will come with a full 100+ point check report and will be available on behalf of their owners from our premises, with various options offered from "as is", a refresh, a mechanical and safety overhaul to a full restoration to either seller or buyer. 
Watch this space....
We do not currently have any cars for sale.
If you have a car that you would like us to sell, please contact us.

Automotive Sporting Heritage
Cars advertised here are also advertised on our partner site, and due to business licensing, all contractual and commercial dealings will run through Automotive Sporting Heritage.
Latest News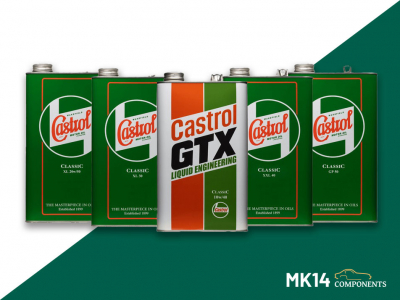 MK14 Components now stocks Castrol Classic lubricants for your Type14 Elite
MK14 Components are delighted to have teamed up with Castrol