MK14 Components Open Day - 13 August 2022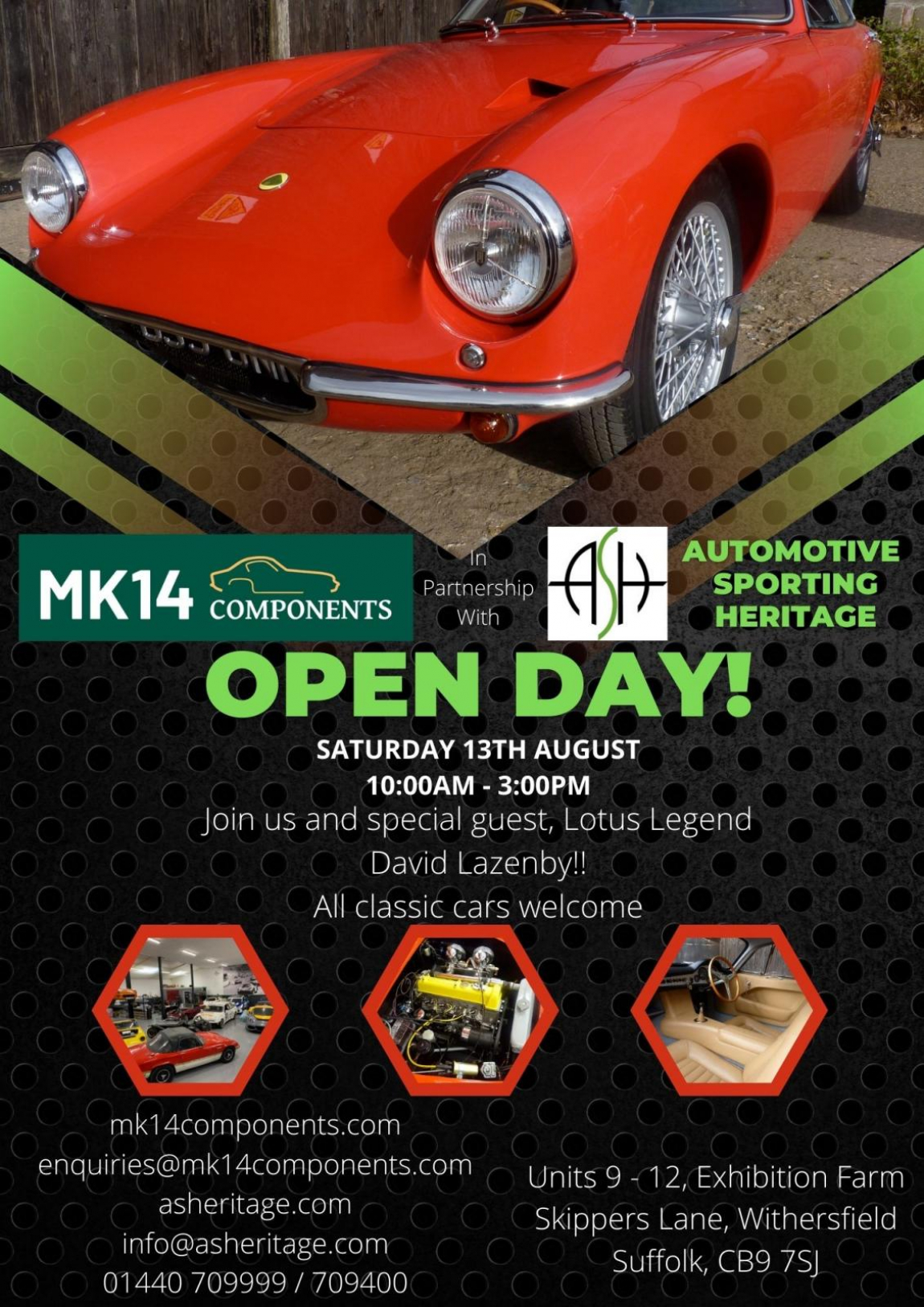 Although MK14 Components has been around now in many guises from the 1970's when started by Tony Bates, who we sadly lost earlier this year, to David Mousley who is still an active member of the group and I was delighted to meet at the recent Castle Combe Club Lotus day to Will, who surely needs no introduction - to the readers, myself and Ashely could be classed as "new" to the group. Therefore, as hopefully the restrictions of the last few difficult years remain lifted and perhaps we all need an excuse to get our there, Ashely and myself would like to offer an open invitation to a "MK14 Components & AS Heritage open day" to be held at our facilities in Suffolk, where there are ample country lanes to stretch the legs and blow the cobwebs out of the cars.
The planned date will be Saturday August 13th where refreshments will be laid on and we will be welcoming David Lazenby to join us, being a "local lad" and knowing a fair bit about the Lotus early days. An ideal opportunity perhaps to get an answer to that question that has been bugging you about the early days of Lotus such as.... How did they install that Twin Cam into the Elite (in fact on David's driveway) and the likes. The day is open to all classic cars, and we would love to see as many on site as possible and hope readers take this opportunity. For those unable to make it, we are looking into setting up a live steam on one of the usual platforms so our global friends can join for a time, if that would be of interest.
It would be great, but not essential if we could get expressions of interest for those who may attend, so we can gauge catering needs etc.
Of course, an open invitation remains to visit our site and facilities at any time, with or without a car, just for a coffee and a chat maybe.
Posted: 1st August 2022
Latest News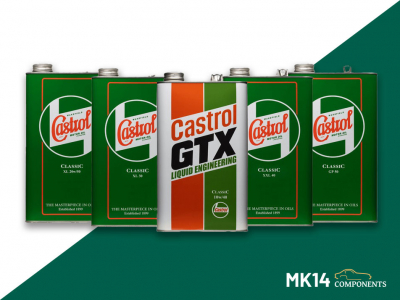 MK14 Components now stocks Castrol Classic lubricants for your Type14 Elite
MK14 Components are delighted to have teamed up with Castrol