Petrol tank, aluminium, 10 gal
Product Code: F02b
10gal fuel tank made to the original size, custom made in house with therefore various options available.
1. Standard tank (price will be adjusted lower after spec defined)
2. FIA compliant, as priced,  with Foam filled, baffled, various take off points possible all as per individual requirement and so please contact us for details.
Various neck sizes possible, with this example being for the Aston flip fuel cap.
Not available to purchase online.
Please contact us to order or for more information.
01440709400
Latest News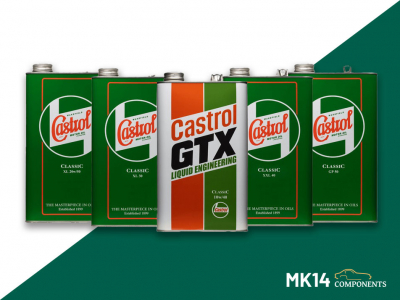 MK14 Components now stocks Castrol Classic lubricants for your Type14 Elite
MK14 Components are delighted to have teamed up with Castrol