Mk14 Components Open Day 2023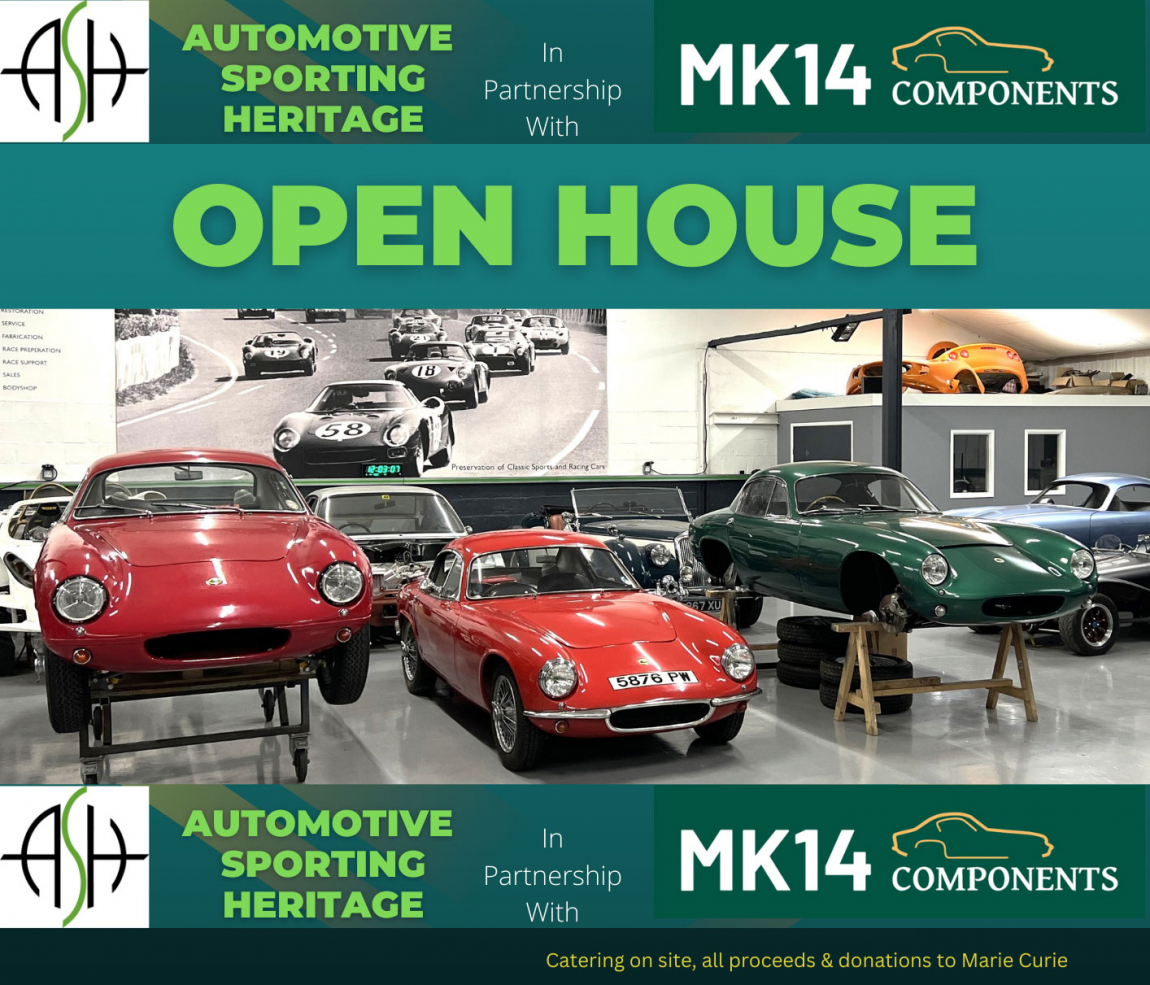 Following on from our first Open House 2022, we have received inquiries as to if we are holding one in 2023, which is great feedback that the first event was received positively.
Therefore, we are pleased to hold our 2023 Open House on July 22nd 2023 at our Withersfield workshop facility in partnership with Automotive Sporting Heritage.
Any and all classic cars are welcome, with a special emphasis on Lotus and in 2022, we saw a great mix of modern (ish) vs classics and of course we have a special affinity towards the Type 14 Lotus Elite.
We are situated in the rolling Suffolk countryside and so a great excuse, if one is ever needed, to get out for a drive and blow out the cobwebs of our lovely classics and we hope the weather, as it did last year, plays ball.
We are also delighted to announce that Roger Nathan, of the Nathan / Costin era of Lotus will be joining us for a talk on his life and experiences, starting at around 12.30pm with our doors open from 10 - 2pm.
A very casual event so please come along for a chat with the team, see what we are offering out of our workshop and the MK14 Components development plans as well as enjoying a burger and a coffee.
We hope to see you on the 22nd July,
Adam & Ash
Find our address and links to maps on our contact page.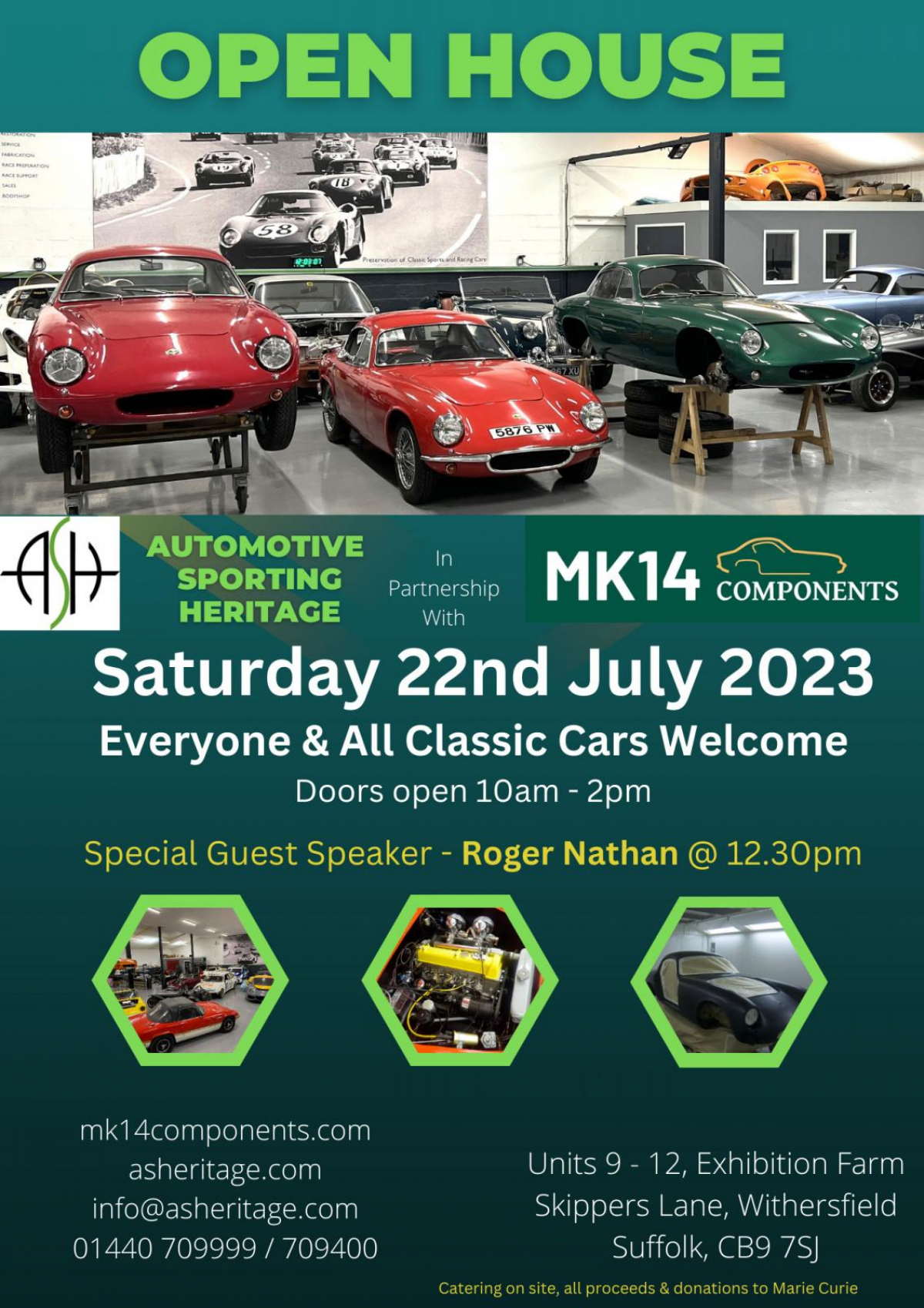 Posted: 9th May 2023
Latest News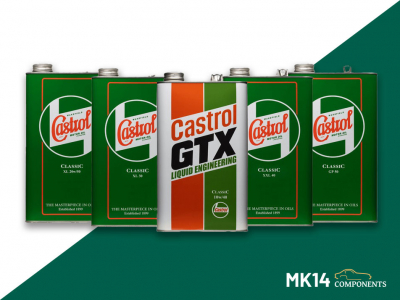 MK14 Components now stocks Castrol Classic lubricants for your Type14 Elite
MK14 Components are delighted to have teamed up with Castrol