Crankshaft FWA/FWE - New EN40B billet steel - OR/Mod Bearing
Product Code: FW53A
New EN40B billet steel FWA/FWE crankshafts manufactured in the UK. 
Made to either original Climax standard bearing sizes or to the modern replacements of the MBG Big End and Ford XFlow Mains.
They are supplied with 35mm pilot bearing to allow use in any application. These are made from European steel billets from 2 mills and are ultrasonically tested before machining.
 They are supplied fully balanced and with measurement reports.
Please contact us to discuss the details
Latest News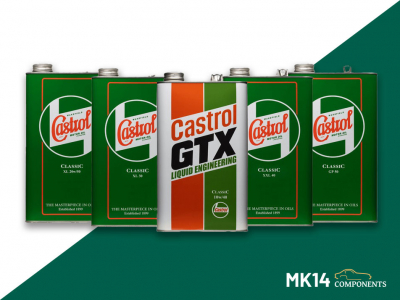 MK14 Components now stocks Castrol Classic lubricants for your Type14 Elite
MK14 Components are delighted to have teamed up with Castrol