Tailor made front protective cover
Product Code: SP01
Fed up of cloths and towels slipping off the front of the car just at the worng moment when working in the engine bay, we have made these semi tailored protective covers for the front of the Elite.
Liquid proof wipe clean surfaces top and bottom, cushioned and strap option on the wheels/spinners of you have them fitted or velcro straps around the wiper stalks.
Small "gripping" front shelf material, as we all use that to hold the nuts, bolts and spanners.
£125.00

ex VAT
£150.00 inc VAT
Low Stock
Latest News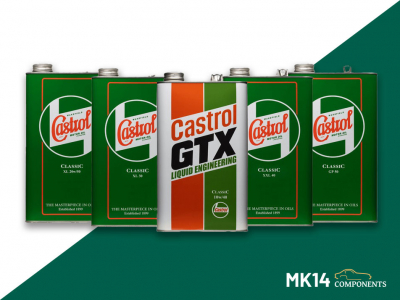 MK14 Components now stocks Castrol Classic lubricants for your Type14 Elite
MK14 Components are delighted to have teamed up with Castrol